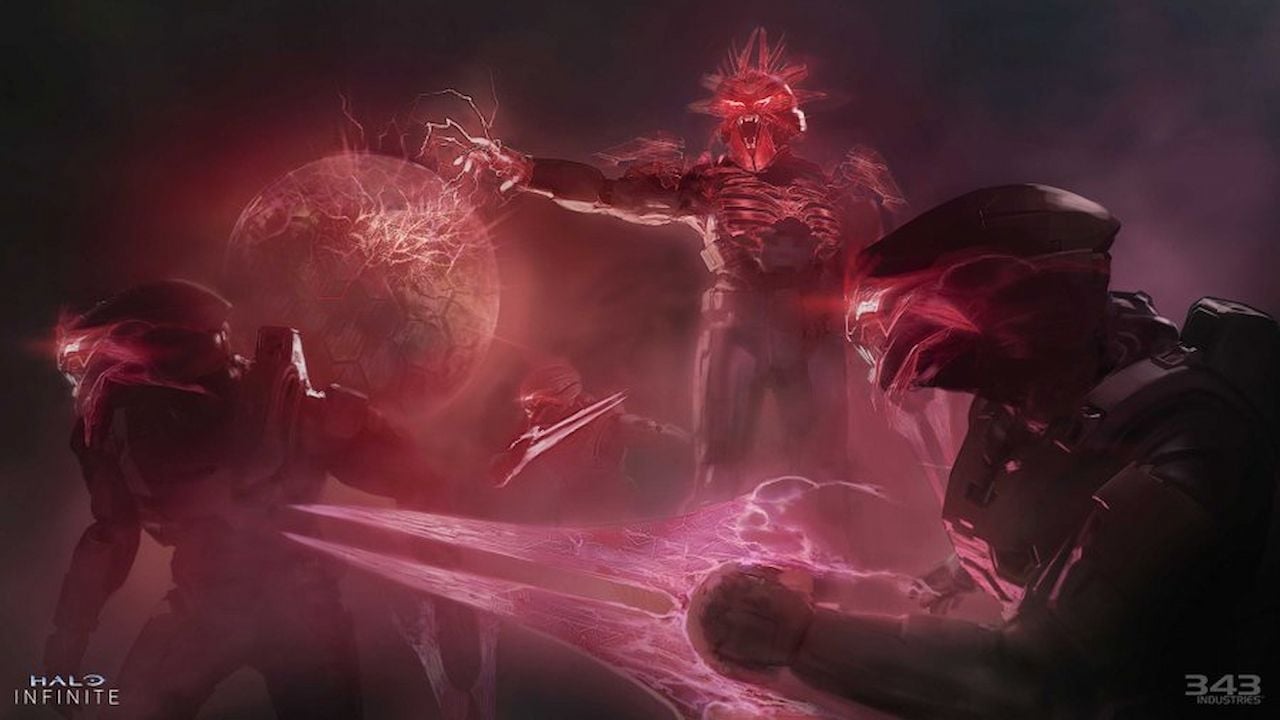 343 Industries has been hard at work on the fan-favorite Infection mode for Halo Infinite for quite some time now. The mode was originally a custom game within Halo 2 and a leaker back in March had announced that the mode will be available at some point in a future season. That same leaker also revealed some gameplay for the mode, though it was swiftly taken down shortly afterwards.
Season 3 is officially coming to an end soon, so it had been speculated that this mode will be arriving sometime in Season 4. Via a Twitter post today, the developers officially announced that the mode will be dropping for players to enjoy on June 20.
New concept art was shown that depicts what we could expect from the vibe of the upcoming mode. In Infection, certain players start off as infected, wielding an infinite Energy Sword. Their foal is to hunt down non-infected players in order to infect them and get them to hunt the remaining Spartans alongside you. Many players had hoped that this mode would have been added much sooner, but the wait will soon be over for those fans.
If you're looking for stats and leaderboard information for Halo: Infinite, then check out our official tracker page.
Up Next: Halo Infinite Update Adds Super Fiesta Matchmaking, Enhances Forge, and Improves Playlist Visibility
Comments