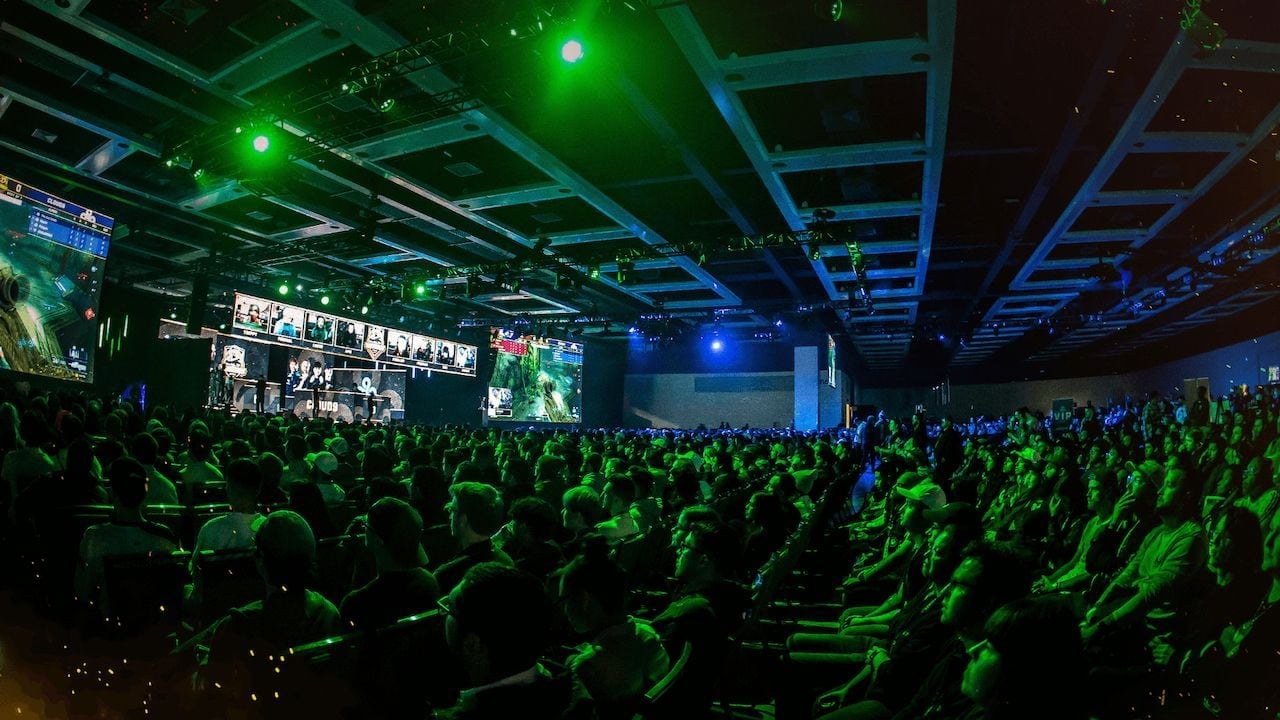 The Halo World Championship is back and tickets are on sale now! The event will be taking place at the Seattle Convention Center in Seattle, Washington from October 13 - 15 and has all of the following information available:
Date: October 13-15
Location: Seattle, WA
Event Type: Invite Only (Top 16 Global)
Spectator Tickets: Available Now!
4v4 Prize Pool: $1,000,000
FFA Prize Pool: $25,000
Cosplay Contest: $5,000
2023 Player Handbook: Click Here
2023 Code of Conduct: Click Here
What Are The Tournament Formats For Halo World Championship 2023?
The tournament itself will feature the Top 16 teams globally who will then participate in a 16-Team Pool Play followed by a 12-Team Championship Bracket in a double elimination. After that, it will be the best out of 5 until the Grand Finals. The players themselves will be competing for $1,000,000.
POOL PLAY + QUALIFIED TEAMS
16-Team Pool Play
Single Round Robin, Best-of-5
1st/2nd in Pools advance to Winners Round 1
3rd in Pools move on to Elimination Round 1
4th in Pools are Eliminated

The top 8 teams from the HCS Fort Worth Major have solidified their positions in Pool Play at the HaloWC 2023, securing their respective seeds. After the conclusion of HCS Fort Worth, the remaining 8 slots in the HaloWC Pool Play were filled by teams from each region with the highest accumulation of HCS Points.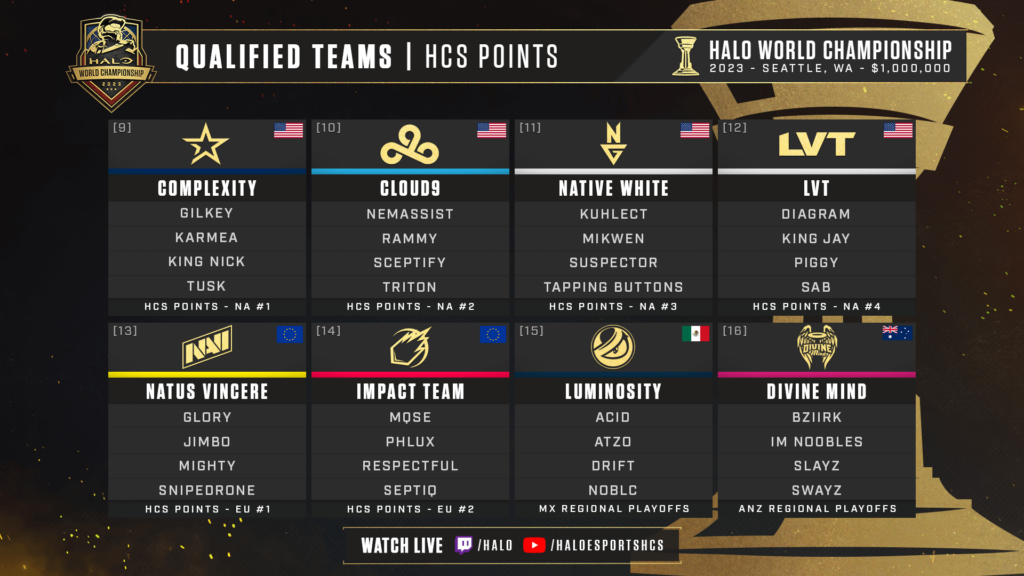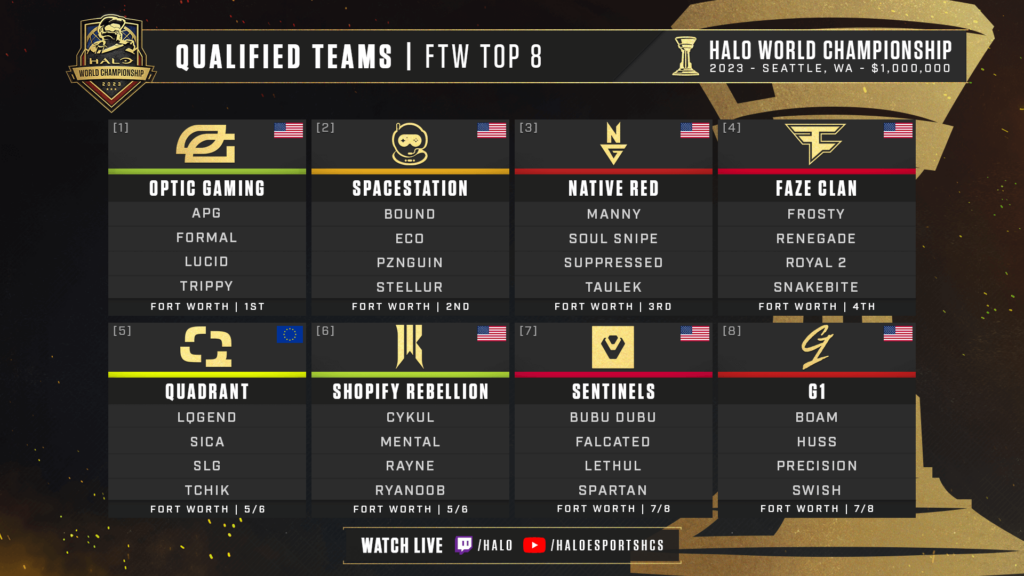 1-8: Top 8 from HCS Fort Worth
9-12: Top 4 NA HCS points
13-14: Top 2 EU HCS points
15: MX Regional Playoff Winner
16: ANZ Regional Playoff Winner
There is more  information to be said on the official Halo website, though there will also be HCS side tournaments, exclusive Twitch drops, a $5,000 cosplay contest, and more!
If you're interested in the stats and leaderboard information for Halo Infinite, then check out our official tracker page for the game! We also have a Halo Infinite Tracker App that can monitor your in-game performance. Consider checking us out and let us know on Twitter at @HaloTracker what you'd like to see next!
Comments