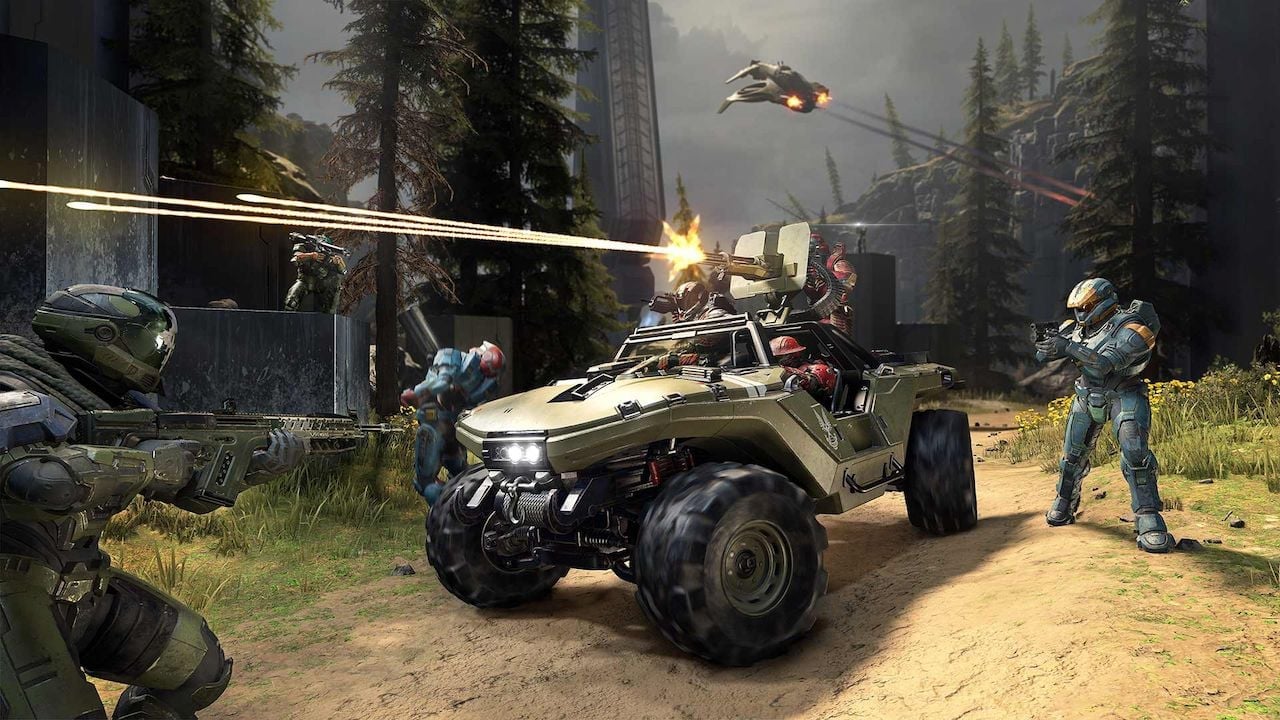 Drawing inspiration from the iconic BTB mode of yesteryears, Halo Infinite's new Squad Battle playlist throws teams into the fray with an intense 8v8 showdown. Engage in a thrilling blend of Slayer and Objective modes on meticulously crafted community-made maps, carefully designed to accommodate both infantry skirmishes and epic vehicular combat. In fact, some of these battlegrounds may strike a chord of nostalgia for seasoned Halo veterans...
As you step onto these virtual landscapes, memories of past Halo titles, particularly Halo 3, will come flooding back. Whether you're a long-time fan or a newcomer to the franchise, there's no better time than now to dive into the heart-pounding action and immerse yourself in the chaos that awaits.
Let's take a closer look at the awe-inspiring maps that will serve as the backdrop for your battles:
Kusini Bay by Mr Kwatz: Available modes:
One Flag CTF
Slayer
King of the Hill
Vallaheim by Haiseoz: Available modes:
CTF (3 captures)
Slayer
Total Control
Rat's Nest by Mastermetalex: Available modes:
CTF (5 captures)
Slayer
King of the Hill
Gather your comrades, form a formidable squad, and prepare to plunge headfirst into the raging battlefield, where carnage and glory await. The new Squad Battle playlist promises an exhilarating and harmonious blend of chaos and strategy, ensuring that every moment spent in the rotation will leave you breathless for more.
If you're interested in the stats and leaderboard information for Halo Infinite, then check out our official tracker page for the game! We also have a Halo Infinite Tracker App that can monitor your in-game performance. Consider checking us out and let us know on Twitter at @HaloTracker what you'd like to see next!
Comments