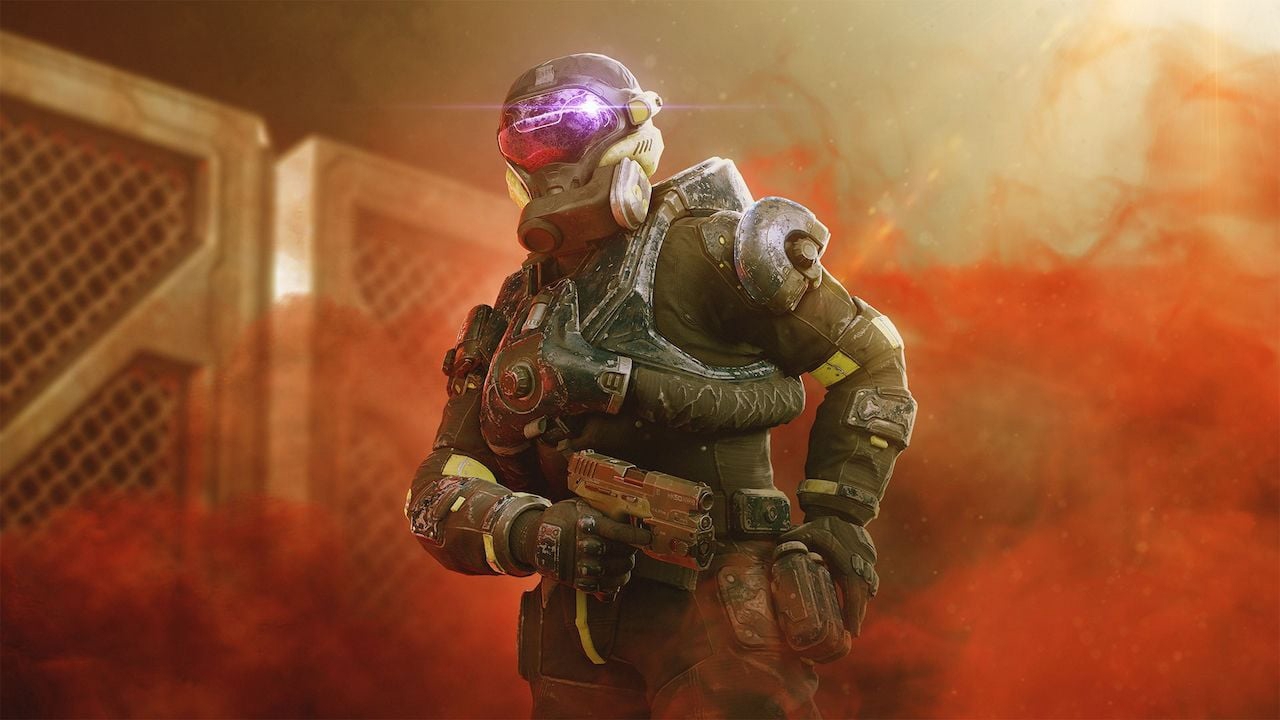 The much-anticipated HAZMAT event has finally arrived! This is the first event for Season 4: Infection, and it's here to add a whole new level of excitement to your gaming experience. Running from June 27 to July 11, this event is open to all players and comes with a 10-tier Event Pass chock-full of customization items for your new HAZMAT armor.
The HAZMAT event is more than just a game—it's a challenge. It's an opportunity for you to prove your mettle by completing Event Challenges, climbing the tiers in your Event Pass, and decking out your HAZMAT armor with the rewards you've earned.
The HAZMAT armor is a game-changer. Designed for both super-soldiers and unaugmented personnel, it's built to withstand the harshest conditions and the deadliest threats. Whether you're exploring dying Forerunner facilities, braving blighted waters and poisoned winds, or venturing into sites scarred by the Covenant War, the HAZMAT armor has got you covered.
But that's not all! The event also brings new content to the table, including new maps and modes. You can dive right into the latest seasonal action with the New Arena Unlimited and New BTB Unlimited playlists. And for the fans of Plaza from Halo 5: Guardians, we've got a treat for you—Solitude, a remake of Plaza, created in Halo Infinite's Forge, is now part of the New Arena Unlimited playlist.
In addition to the event, the Second Chance bundle is now available in the Shop. It's a treasure trove of goodies, featuring the Second Chance chest attachment (HAZMAT), FAM-90 Stabilizer shoulder pads (HAZMAT), Can Do stance, and Jacknife armor coating (for all Armor Cores). And for those of you who love a good challenge, complete all your challenges for the week and you'll unlock the Solarian Legend weapon coating for your M41 SPNKr.
As a little thank you from us, log in at any time during the HAZMAT Event and you'll unlock the War Storage backdrop for your Spartan ID. The HAZMAT Event is now live, so gear up, jump into Halo Infinite, and start earning those HAZMAT-themed rewards!
And remember, the fun doesn't stop here. The Containment Event is set to arrive later in Season 4, starting on August 29. It will run for two weeks (through September 12) and offers an additional 10 tiers of free HAZMAT-themed rewards. So, keep your game face on and get ready for more action, more challenges, and more rewards!
If you're interested in the stats and leaderboard information for Halo Infinite, then check out our official tracker page for the game! We also have a Halo Infinite Tracker App that can monitor your in-game performance. Consider checking us out and let us know on Twitter at @HaloTracker what you'd like to see next!
Up Next: Unleash Your Skills in the Halo Infinite Season 4: Infection Sandbox
Comments