INFECTION




The widely requested mayhem that is Infection is also receiving final tweaks and polish. We're playtesting the game type across a variety of dev and community maps, and precision tuning is nearly complete. Let's unveil a few specifics on the game mode:


Total player count: 12


Number of rounds: 4


Round time limit: 3 minutes each


New Custom Game option: "Last Squad Standing"


Spartans have all Spartan abilities (naturally!)


Infected have Thrust, Smart Scope, Stabilize


New medals


---


FORGE ???

Tom French and Mike Byron from the Forge team are back with another cryptic clue of what's on the way. I'm guessing it comes as absolutely no surprise that they have once again, and without comment, sent over a cryptic screenshot for this blog.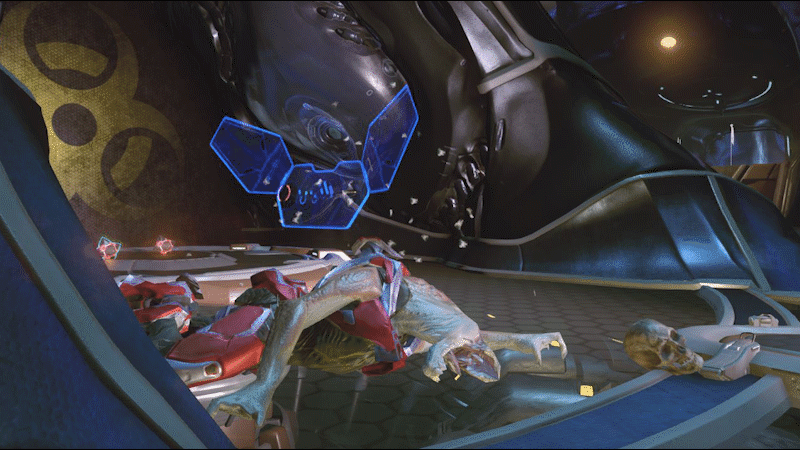 ---


MEMORIES OF REACH REQ PREVIEW

This week, we're pulling back the curtain on some of the goodness you'll find in Memories of Reach. Stay tuned next week for the full reveal, including a few specific armors (and more!) you may be looking forward to. Memories of Reach will include a bunch of new stuff, and will also bring the Spartan's Armory REQs into the REQ pool.




I'll just leave this here:




---

That'll do for this week, friends. We'll be back with plenty more from Memories of Reach next week, and we do hope you'll join us. Oh, and as a note, we're extending the April Season by one day, meaning the May season will begin on Monday, 5/2. If you haven't yet qualified for a playlist, 1) you should play more and 2) you've got an extra day to do so.

---


Full news post can be read here.