Halo 5 Guardians MP Beta Trailer. Ready for some hot Red on Blue action? To prepare fans for the start of the highly-anticipated Halo 5: Guardians Multiplayer Beta on Dec. 29, this new trailer provides a sneak peek at the new maps, modes, weapons and Spartan Abilities featured in the intense 4v4 multiplayer arena gameplay of the 3-week beta. Each week we will feature new content including 7 new maps, 2 new weapons, new modes, and a new Competitive Skill Rating (CSR) system. Or sit back and enjoy watching multiplayer matches in the all-new Spectator Mode. Available from Dec. 29, 2014 through Jan. 18, 2015 to anyone who owns a copy of Halo: The Master Chief Collection.
PLEASE NOTE ALL MEMBERS OF THE DASHBOARD PREVIEW FOR XBOX ONE WILL BE INVITED TO TEST THE BETA ON THE 19TH OF DECEMBER
343 Industries presents an unprecedented and exclusive behind-the-scenes look into the development of the Halo 5: Guardians Multiplayer Beta. The Sprint lets viewers step into the lives and meeting rooms of the team that makes Halo 5: Guardians happen. Follow designers as they strive to remain true to the core competitive balance that sets Halo apart, while evolving gameplay to take advantage of the power of Xbox One. Join the artists as they strive to craft inspiring and beautiful battlegrounds, all while the 343 Industries resident pro team puts the beta through its grueling paces. The Sprint will let viewers behind closed doors to see what it takes to both replicate and innovate. Join 343 Industries and the Halo Channel for this inside look at the creation and evolution of Halo multiplayer.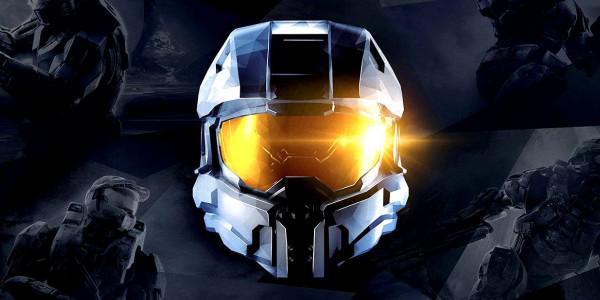 Halo: The Master Chief Collection Patch Notes
MATCHMAKING
Made improvements to the reliability of Matchmaking parties.
Local split-screen players will now always be on the same team in Halo 2 Matchmaking.
Made an update to allow players to use Voice Chat during loading screens in Matchmaking.
Made an update to ensure that players are not forced into an incorrect party after encountering an issue in Matchmaking.
Resolved an issue where the "Winning Team Won" text was shown in the Carnage Report.
ROSTER
Made fixes to reduce the amount of time it takes to update the Roster:
Players will now be discovered sooner after starting the game.
Changes to the roster will be more immediate to better reflect friend activity.
PARTIES
Made several improvements to party joining and management.
Resolved an issue where players that were in a party could not join another party from the Roster.
Made changes to ensure that parties cannot exceed the maximum party size of a playlist.
Made an update to ensure that Party Leaders can assign a new Party Leader or Kick a player from their party.
CUSTOM GAMES

Made a change to ensure that teams selections are correctly carried over in Custom Games.
Made an update to ensure that player settings do not revert to a previous state after completing a Halo 2 Anniversary Multiplayer match.
Made an update to ensure that players do not disconnect after completing a Custom Game.
Resolved an issue in Custom Games where parties would disband if some players were playing in Split-Screen.
Made a change to ensure that Halo 3 Custom Game variants display correct author information.
HALO: CE
Made various changes and improvements to Halo: CE multiplayer hit registration.
ACHIEVEMENTS
Made an update to ensure that the "Legend Slayer" achievement unlocks when prerequisites are met.
The "Pacifist" Achievement will no longer be awarded for resuming "Assault on the Control Room".
STABILITY IMPROVEMENTS
Made a variety of stability improvements across the following areas:
Matchmaking
Custom Games
Campaign Playlists
Main Menu
CONTROL SCHEMES
Updated the Halo 2 "Green Fingers" Button Layout.
Updated the Halo 2 Anniversary Multiplayer Recon Button Layout.
MISC.
Made improvements to stat-tracking.
Improved language support for Norweigan, Spanish, German and Japanese.
Noticed any improvements after today's content update for Halo: The Master Chief Collection? Let us know on our forums now!
At some point today (aimed at afternoon), the latest update to Halo: The Master Chief Collection will become available. The update addresses a lot of issues, check out all the details