WEEKEND PLAYLIST POLL 11.10.15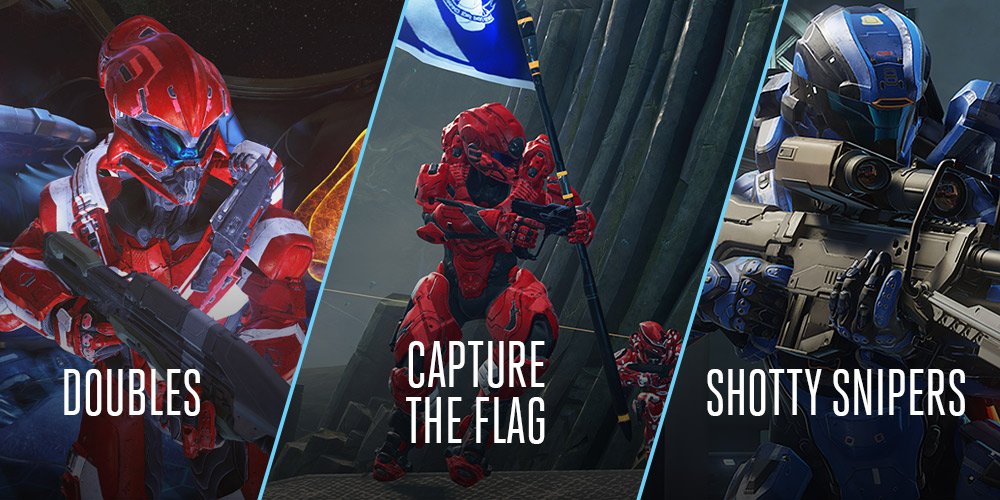 Each weekend, 343i are giving you the option to vote on which new or returning playlists you want to see in matchmaking. Each time a new mode is introduced, it'll earn the right to be a poll option for two weeks, win or lose. That said, Shotty Snipers is once again a poll option in this week's poll.

However, due to community request, a serious contender will also be an option for the next two weeks – Doubles. As a reminder, the most popular playlists have the possibility of becoming a permanent offering in the matchmaking lineup.

Vote in the poll by 11:59 PM PT Wednesday night, and 343 will announce the winner after the poll closes.


Team Doubles
Shotty Snipers
Capture the flag

Click here to vote now!